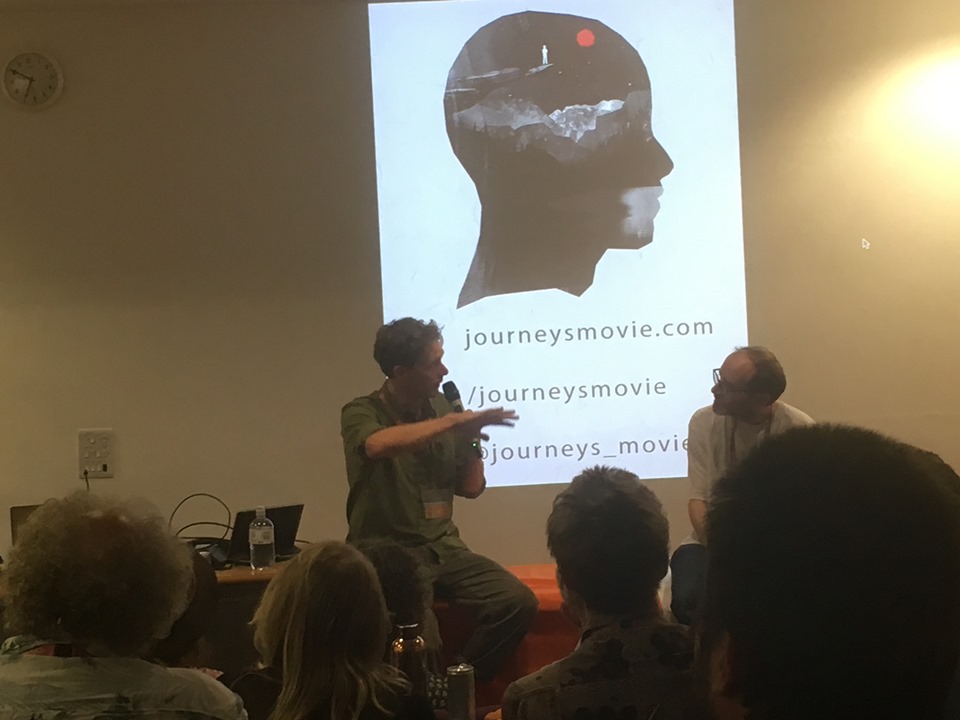 Interview with Rob Harper, director of Journeys to the Edge of Consciousness is a part-animated feature length documentary film by producer / director Rob Harper.
https://www.journeysmovie.com/
Take an animated trip into the depths of the human mind with three brave pioneers of the 1950/60's - Aldous Huxley, Timothy Leary and Alan Watts. The film presents three psychedelic trips by these world-famous authors that together changed them, and Western culture, forever.
Combining stylish, minimalist animation with a rich, immersive soundscape, Journeys creates a unique cinematic spectacle, inviting you to relive the highs - and the lows - of the psychedelic experience from the edge of your seat.
Sixty years later we put these historic trips into a modern context, sitting down with twelve leading current thinkers to ask: "What can expanded states of mind teach us about ourselves, the world and our place in it?"
"An ecstatic voyage beyond the gates. Thanks for the trip." 
TONY GRISONI 'FEAR AND LOATHING IN LAS VEGAS'
"This film is a beautiful rendition of the eternal search by humans for a gateway to the great mystery."
TAV SPARKS, AUTHOR OF 'THE POWER WITHIN'
#psychedelics,#grahamhancock,#joerogan,#alanwatts, #timothyleary,#aldoushuxley,#breakingconvention,#bc19