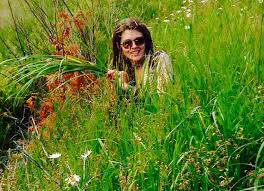 "The land itself has powers to heal. The land itself, you interacting with the land, because you're not separate from your environment. If you're separate from your environment then you're separating your parts and you're missing everything else. So if you just go out into the land and you ask, it'll happen"- Jazmin Pirozek (Née Romaniuk)
Jazmin Pirozek is an ethnobotanist and traditional healer, who I met at the Breaking Convention conference in London, Uk in August 2019. Her fascinating talk was about healing marginalized people through traditional medicines.
She serves Northern Ontario indigenous populations in Canada through teaching and aiding remembering of plant medicine teachings lost due to colonisation. She has written and narrated the Planetarium film "Under the same Stars: Minwaadiziwin". Her work has carried her to South America where she learns Amazonian plant medicines from Maestro Juan Flores Salazaar.
An alumni of St. Thomas Aquinas in Kenora, she also completed a Masters at Lakehead University, with the title: "Phytochemical Analysis of Boreal Forest Flora of North-western Ontario, Canada". Before joining the Kenora Association for Community Living and Science North. Also known also by her maiden name of Jazmin Romaniuk, she is a founding member of the Maiinganung Healing Centre in Keewatin. She continues to study and work with Entheogens and other plant medicines to aid remediating Western drug related and food illnesses in indigenous populations.
For more information please see: